New Book: Cover and Inside Illustrations

The Star in the Sycamore by Tom Springer — A Library of Michigan Notable Book of 2021
Mission Point Press

New Paintings: Travels in Italy

A developing series based on a trip in 2019. See more on the CUBISM page.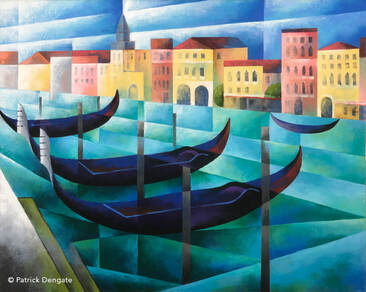 New Sculptural Work

New sculptural works in wood, based on boat forms and construction. See more on the
BOAT BUILDING
page.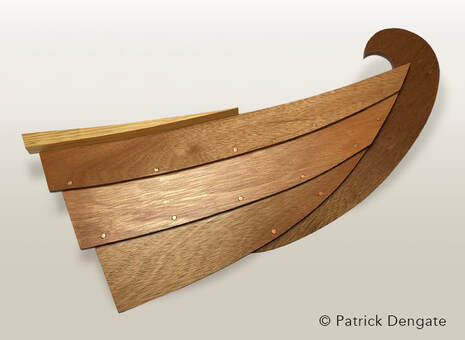 About The Artist

​I was born in 1960 and live in southeast Michigan. In college, I first studied biology, then switched to a study of art. In 1984 I earned a BFA from Wayne State University in Detroit.

I once heard in an interview a person who called himself a "hedonistic" researcher. That is, he delved only into things that fascinated him personally and which he thought worthwhile to pursue. In a similar sense, I am a "hedonistic" artist. Consistency of style and subject matter are of less importance to me than pursuing an impulse to create something I want to see, just for the sake of seeing it with my own eyes. It may be that I follow a variety of paths or methods to do this, rather than just one.

Older paintings are in a straightforward realist style. Newer representational works seek to create expressionistic images using thick brush strokes, wet-on-wet, using highly saturated colors.

Much of the work I loosely call "cubist," in that it's composed of intersecting geometric shapes which describe planes and forms. These forms result in abstracted, yet recognizable, images.

Working this way has freed me from the constraints of accurate perspective and color—and instead use repetitive shapes and what one might call "migrating color" to depict a landscape or a collection of objects, to tell a "story."

In all of it, I'm influenced by such movements as Futurism, Orphism, Fauvism, Cubism, and Expressionism. The works of Lyonel Feininger, Erich Heckel, Franz Marc, Heinrich Campendock, André Derain, and Maurice de Vlaminck serve as constant inspirations.
Collections and Publications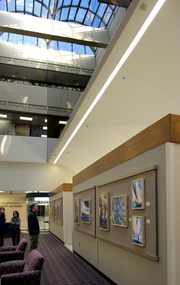 Collectors in the United States, Canada, Germany, Japan, Austria, and France own my work,
as do commercial and academic institutions.
My paintings and woodcuts have appeared in a number of exhibits, primarily in Michigan and Ontario. My work has also appeared in numerous
publications in the U.S., Canada, and in Europe.
For more information, see the
BACKGROUND
page.
Unless otherwise noted, all the work appearing here is for sale.
Prices listed are in US Dollars and do not include shipping costs.
Payment can be made through PayPal.
---
Paintings, Woodcuts, and Boat Building by Patrick Dengate
Pinturas, Grabados en Madera, y construcción de barcos por Patrick Dengate
Gemälde, Holzschnitte, und Bootsbau von Patrick Dengate
​
Peintures, Gravures sur Bois, et la construction de bateaux par Patrick Dengate